Tire Service in Elkhart, IN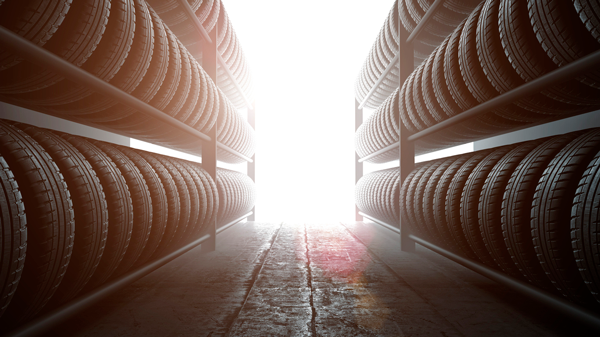 Tire Replacement In Elkhart, IN
You'd be surprised how quickly your tires can wear down from your daily commute, summer road trips, running errands around Elkhart, and making sure the kids get from one activity to another on time. Your car only comes in contact with the road through your tires, and they are crucial for making sure the safety, performance, and fuel efficiency of your vehicle is at its very best. Good tires are worth the investment, they're the key to keeping your car going for miles to come.
Many drivers will continue on with tires that are far past their prime and compromise their safety in doing so. This phenomenon is extremely common because good tires are an investment that requires a good chunk of change. Fortunately, you don't have to be like other drivers, because Tom Naquin Nissanright here in Elkhart offers high-quality tires at a price you won't think twice about. Our tire experts are at the ready to help you find the right set of tires for your vehicle and lifestyle, and can answer all questions and concerns you may have. We know that having to spend your hard-earned money on auto service is never fun, which is why we offer everyday low prices on our services, and rotate our service specials throughout the year to save you money on all of your car care needs.
When Is It Time for New Tires?
It's better to be proactive with your tires than end up with a flat or worse – a blowout – on the side of the road. It's easy, you can occasionally do a quick visual inspection to stay on top of potential problems before they come full-blown hazards.
When you're checking your tires, be sure to look for uneven or excessive tread wear, bald patches, cracks or bulges, or anything else that might indicate your tires need to be replaced. If you see anything concerning, head straight to Tom Naquin Nissan and let our service team take a look.
If they conclude that you're due for a tire replacement, our technicians and service team will walk you through how to choose tires that suit your vehicle, driving habits, and budget. Once your new set of wheels is mounted and balanced, you'll be back on the road in a car that's prepped for all of the roads ahead.
Affordable Tires and Service at Tom Naquin Nissan
When you need new tires, an oil change, brake service, or engine repair, our service center at Tom Naquin Nissan is here for all of your automotive service needs. Our technicians are expertly trained and will put in the work to keep your vehicle running at its best for years to come. We're not in the business of marking up prices or making dishonest recommendations for services you don't really need. Schedule an appointment online, and let our team take care of you quickly, and get the job done correctly at a price you'll love. Check out all of our service specials online and see how you can save money on car care when you service your vehicle at Tom Naquin Nissan!